ARIONAS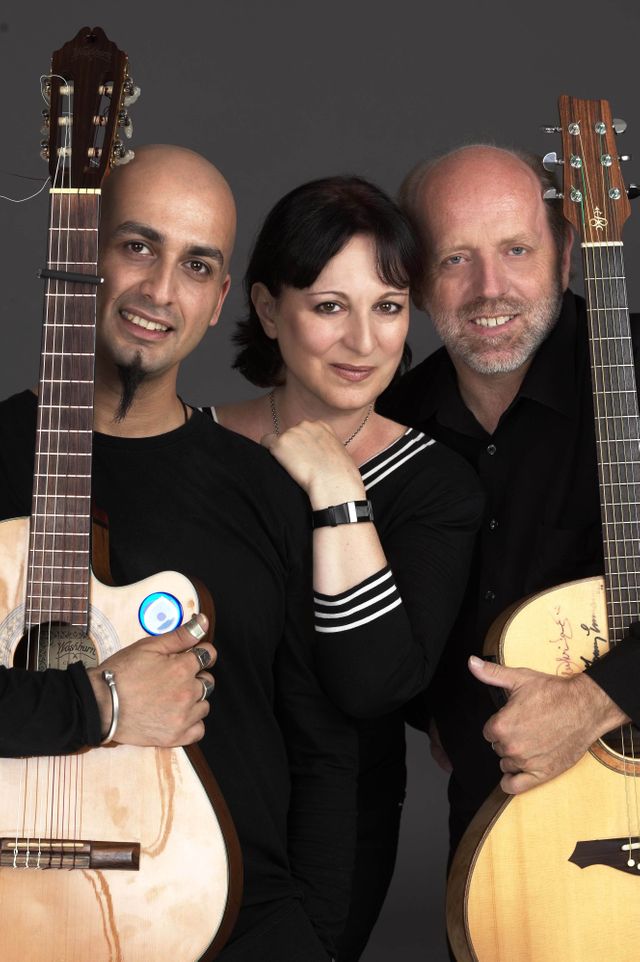 Martha Elefteriadu – vocal
Shahab Tolouie – guitar, vocal
Stanislav Barek – guitar
The ARIONAS Band was founded in 2005 and is based on two outstanding singers, Shahab Tolouie and the legendary Martha Eleftariadu.
Another member of the band is also a guitarist Stanislav Barek. Singing is accompanied by a sensitive and expressive sound of two guitars, acoustic with steel strings (S. Barek) and classical with nylon strings (S. Tolouie)
ARIONAS repertoire is based on the beautiful Greek and Persian songs, in which Martha and Shahab tastefully complement each other's voices.
At the concert you can also enjoy à capella Greek folk ballads sung by the fantastic Martha Eleftariadu.
Savor an exceptional experience of emotive Greek, Persian and Spanish song performed by perfectly tuned voices,accompanied by two guitars.