NJOREK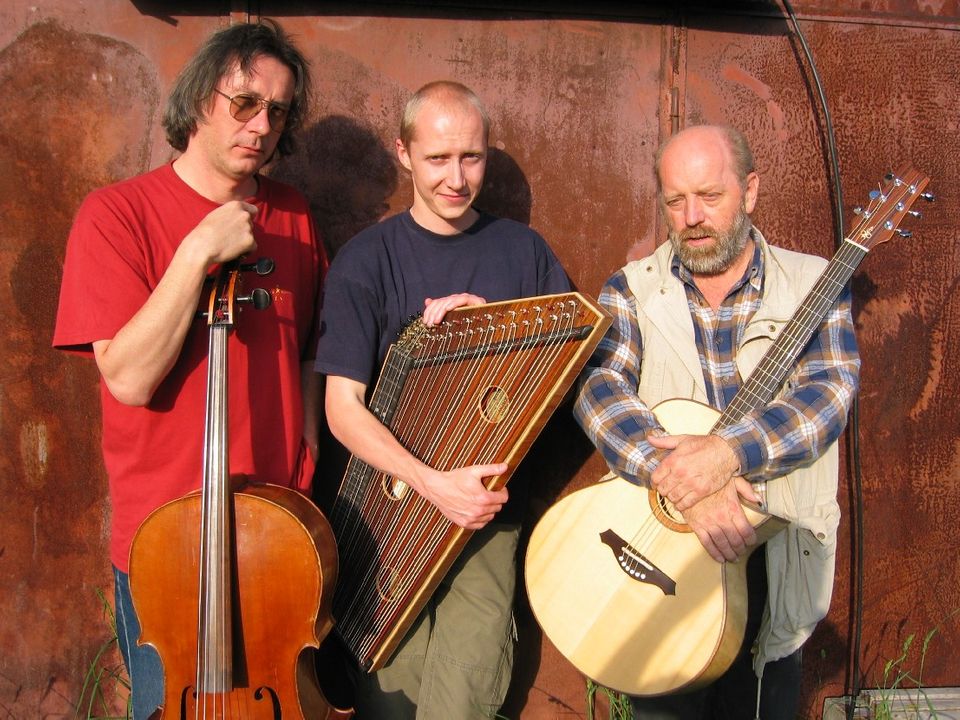 Jaroslav Olin Nejezchleba – singing, cello, violin
Michal Müller – singing, zither
Stanislav Barek – singing, guitar
The main idea behind formation of the Njorek band was the experience of Jaroslav Olin Nejezchleba from his youth, when he was a member of Písečan cimbalom band. Olin Nejezchleba (an inherent member of Marsyas, E.t.c., Ivan Hlas Trio, Cunderground, frontman of the Blues Session and Kybabu) is, in addition to being a brilliant cello player, a great singer with a close relationship to folk music. And it is folk (Czech Moravian) songs, especially those less known, that have become basis of the repertoire of the band.
The Njorek band is also formed by a player and singer Michal Mülller (currently the only graduated player and a teacher of zither in Czech Republic) and a guitarist and singer Stanislav Barek.
All three are close to blues and rock, so the songs are not interpreted in their original form, but according to musical feelings of the musicians themselves. The combination of different musical styles creates songs that are not comparable in the contemporary Czech music scene, with their arrangements and instrumental casts. Unlike some other groups of this genre, this band only plays acoustically.
The repertoire is complemented by songs of other nations as well as very own compositions of the musicians. In addition to Czech Republic, the Njorek Band performed in Germany, Poland, Austria, Belgium and Russia. Njorek's concerts are currently relatively rare, because its members are each very busy.
Come to celebrate 15 years of the band, whose concerts, apart from high musical level of all its members, are characterized by a relaxed and warm atmosphere.