Markéta Zdeňková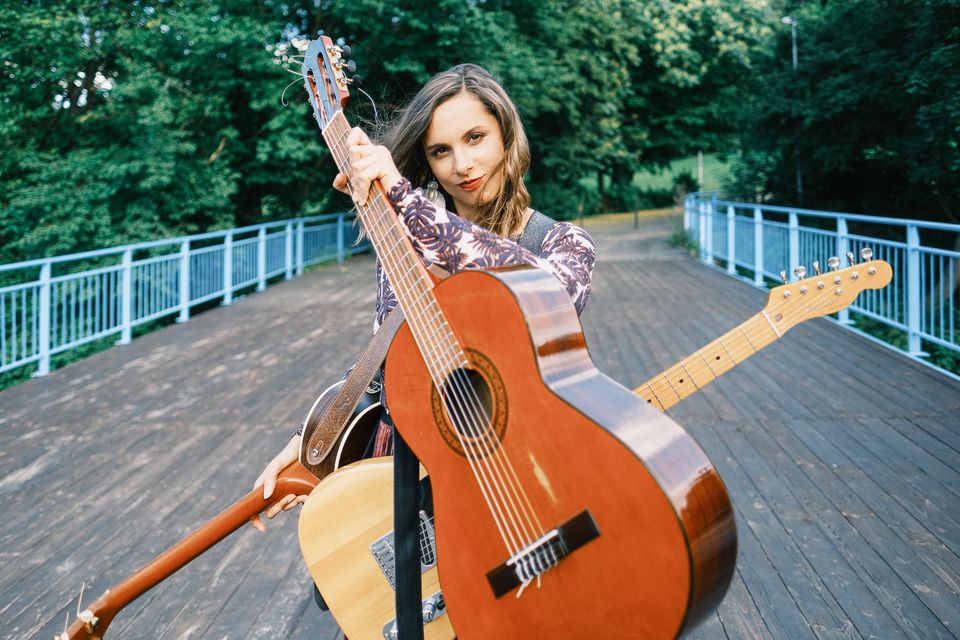 A charismatic singer and guitarist Markéta Zdeňková (CZ), who is next to her main songwriting project also devoted to Brazilian music, and a talented guitar player and composer Eduardo Pinheiro (BR) will introduce a repertoir of compositions from the rich Brazilian musical tradition and their originals as well.
Markéta and Eduardo first met on the festival Kytara napříč žánry (Guitar across genres) 2018 in Prague, where they both performed. Since that time they met more times and exchanged their musical knowledge. That's how the idea of a public performance was born, the premiere will take place in Autumn 2020.
Markéta Zdeňková is a singer, guitar player and composer. She has been playing music since young age, with 13 she composed her first songs with her own (mostly Czech) lyrics.
Her music is a crossover of many genres, mostly folk, jazz and world music. Markéta regularly performs her originals solo or in a duo with a trombone player and singer Štěpán Janoušek and also in an extended 5piece version of the group – both projects are called MarZ (www.marzband.cz). Lately they released their second, eponymous album. Except of that, Markéta is also devoted to jazz and Brazilian music. She studied jazz vocal at the Conservatory of Jaroslav Ježek and was also influenced by her father, a jazz pianist and componist. In 2018 she spent one month in Rio de Janeiro, where she drew inspiration from some of the top Brazilian musicians.